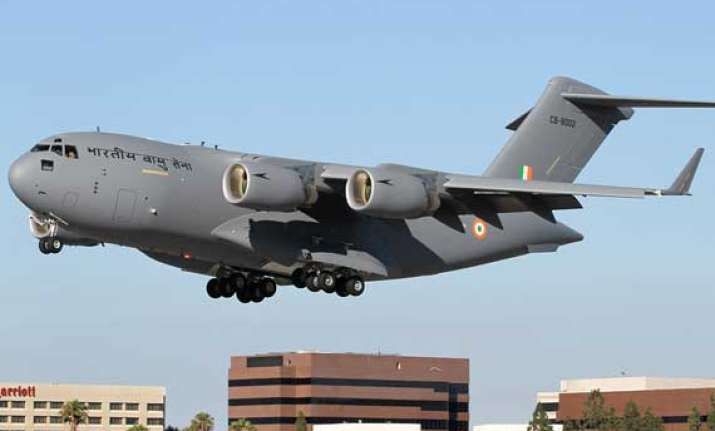 New Delhi: The Indian Air Force (IAF) received its sixth C-17 Globemaster III heavy-lift aircraft in the presence of Defence Minister Arun Jaitley. The aircraft also carries a World War II vintage 'Harvard' aircraft in its belly.
Jaitley on Monday visited the Palam Air Base where Air Chief Marshal Arup Raha briefed him about the aircraft and its capabilities.
The C-17 is the biggest aircraft in IAF's inventory. In June 2011, the government accorded approval to buy 10 C-17 Globemaster III along with associated equipment for the Air Force.
The first of the 10 aircraft touched down in India in June last year and the delivery of all 10 is expected to be completed by December 2014.
The aircraft will enhance the operational potential of the Air Force with its payload carriage and performance and would augment the strategic reach of the nation during Operations, Disaster Relief or any similar mission.