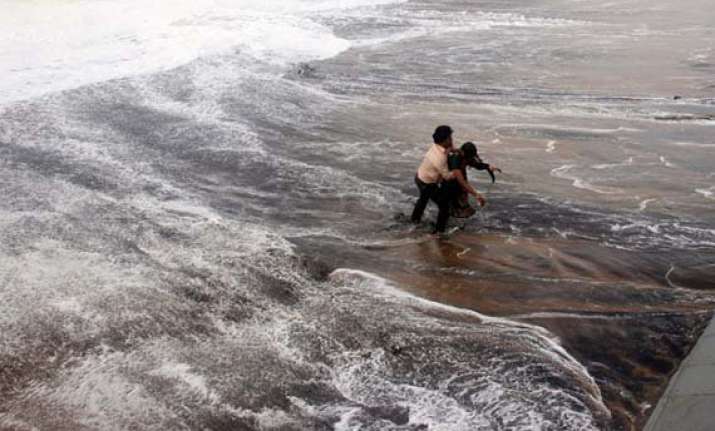 Hyderabad: Cyclonic storm Hudhud, which hit the Andhra Pradesh coast Sunday, has claimed 21 lives in the state, officials said.
The worst-hit Visakhapatnam district accounts for 15 deaths. Five people were killed in Vijayanagaram district and one person died in Srikakulam district.
Prakala Prabhakar, advisor (communications) to the state government told reporters Monday evening that majority of deaths occurred due to falling of trees.
The authorities had Sunday put the toll at 5.
The Odisha government has extended a helping hand to neighbouring Andhra Pradesh," an official said here Monday.
Read Also: Odisha help for cyclone-hit Andhra
Andhra Pradesh had come to the help of Odisha during the 1999 super cyclone.
Reciprocating the gesture by Andhra Pradesh 15 years ago, Odisha Chief Minister Naveen Patnaik assured his Andhra Pradesh counterpart Chandrababu Naidu of all help.
Incidentally, Naidu was the chief minister of Andhra Pradesh in 1999 as well.