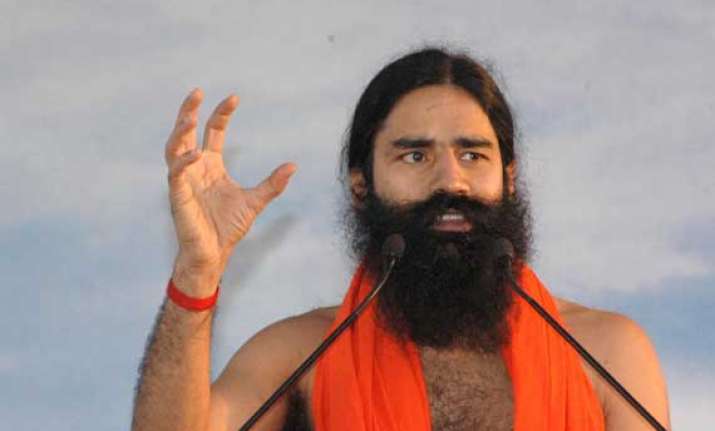 New Delhi: Yoga Guru Ramdev today approached the Supreme Court seeking directions restraining any coercive action him and for clubbing of all FIRs lodged in different parts of country for his controversial "honeymoon" remarks targeting Rahul Gandhi over visiting homes of dalits.  
His petition was mentioned before a bench headed by Chief Justice R M Lodha which decided to hear it on Friday.  Senior advocate Mukul Rohatgi and advocate Keshav Mohan submitted that complaints and FIRs arising out of comments made on April 25 at his press conference be clubbed and be dealt in Lucknow or any place of the choice of the apex court.  
Ramdev has also sought that the courts and police should be restrained from taking any coercive action against him in pursuance of the FIRs lodged against him.  The first FIR was lodged against Ramdev at Mahanagar police station, Lucknow, under relevant section of 171(g) (false statement in connection with an election) of IPC for his remarks against the Congress Vice President, which had sparked outrage with several parties and organisations terming them as "anti-dalit".
The FIR was lodged by police after analysing the video footage of Ramdev's statement and later FIRs were lodged in some other states.