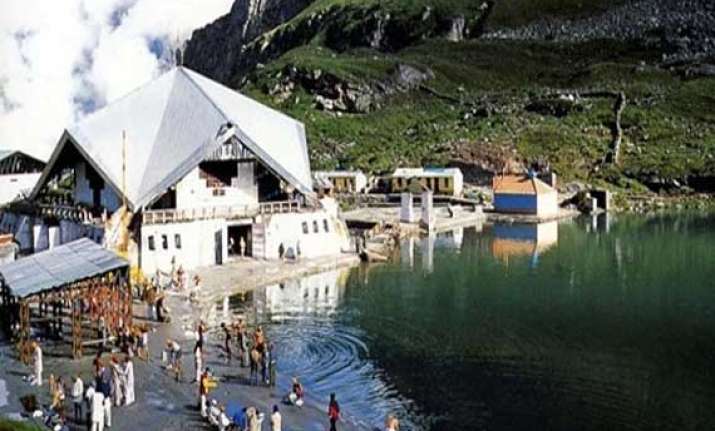 Gopeshwar (Ukd):
The portals of the famous Hemkund Sahib Gurdwara located in snow-capped Garhwal Himalayas were thrown open to pilgrims today.
Hemkunt Sahib, where Guru Gobind Singh meditated before his incarnation as the 10
th
Sikh guru, is one of the most revered places and attracts lakhs of pilgrims every year.
Braving chilly weather, over 3,000 Sikh pilgrims offered their prayers at the star-shaped Gurdwara situated at a height of 16,000 ft in Chamoli district.
The shrine opens for four months in a year as the area remains snow-bound during the rest of the period. It had remained closed since October 10 last year.