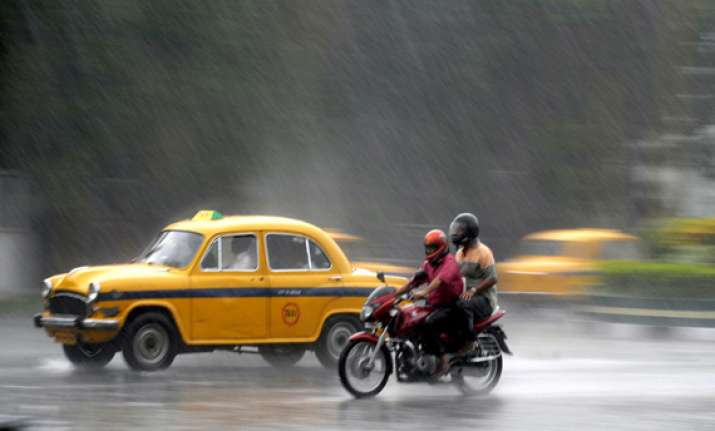 Kolkata, June 30: Heavy rains in various parts of the city since last night have disrupted normal life as several parts of the metropolis became waterlogged and trains services were partially disrupted.
Several parts of central, north and south Kolkata were water logged causing inconvenience to the people.  Among the areas affected were parts of Ballygunge, arterial C R Avenue, M G road, Zakaria Street, Bidhan Sarani and College Street.
The underpasses at Patipukur and Dum Dum were also waterlogged due to the heavy rainfall.  However, with the day being a Sunday, traffic was much less on the streets.
According to the MeT office 89.5 mm rainfall was recorded in last 24 hours. There were also forecast of medium to heavy rainfall in the next 24 hours.
Kolkata Mayor Sovan Chatterjee said Kolkata Municipal Corporation personnel were pumping out the water from the waterlogged areas.
The heavy rainfall partially disrupted train services at various parts of Sealdah section, while that of Eastern Railways section was restored later in the day.