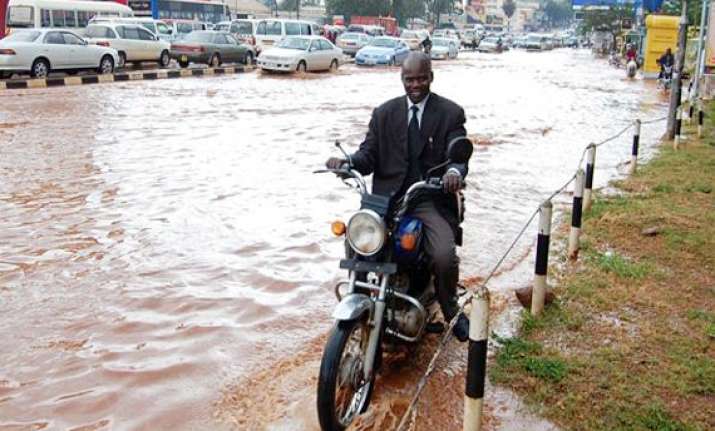 Bhopal, Jul 3:
Normal life was thrown out of gear after heavy rains accompanied by strong winds hit the city.
The rains yesterday led to disruption of power in many areas due to falling of trees on wires. Normal electricity supply was restored in many areas only around mid-night.
Although fire brigade personnel removed trees from over 20 places till 9 PM, many roads continued to be blocked.
Billboards were founduprooted at many places in the city and cars had a tough time wading through waterlogged areas.
Apart from Bhopal, many other places in the state including Depalpur, Hoshangabad, Khandwa, Shajapur, Pachmarhi, Indore, Jhabua and Mhow received heavy rainfall.