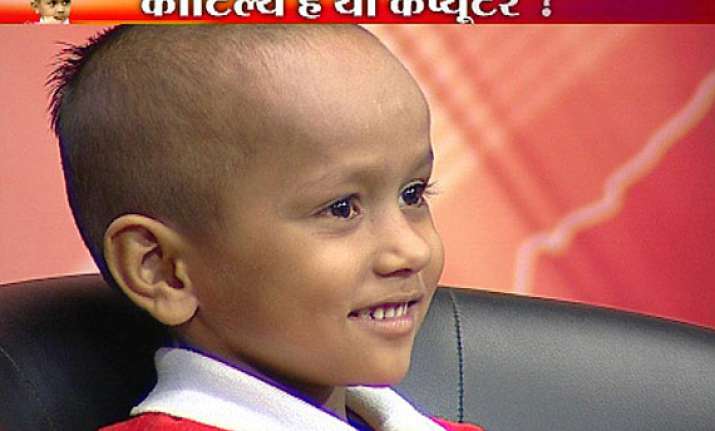 Chandigarh: Haryana's wonder boy Kautilya was given a Rs 10 lakh cheque on Friday by Haryana chief minister Bhupinder Singh Hooda at a function organised at his residence, but the 5-year-old boy stumped the CM when he pointed out to a mistake in the commendation certificate.
Kautilya was asked to read the commendation certificate. As he went on to read the certificate loudly, he stumbled on his mother's name. It was written as Sunita Sharma, whereas his mother's real name is Sumita Sharma.
As Kautilya pointed out the error, a sheepish-looking chief minister loudly told his aides: "Arre bhai, isey theek karaa do" (Pl get this corrected), as officials stood in embarassment.
The Class 1 student is a walking encyclopaedia having memorized by rote the population, location of countries of the globe, apart from the Sun and stars in the solar system.