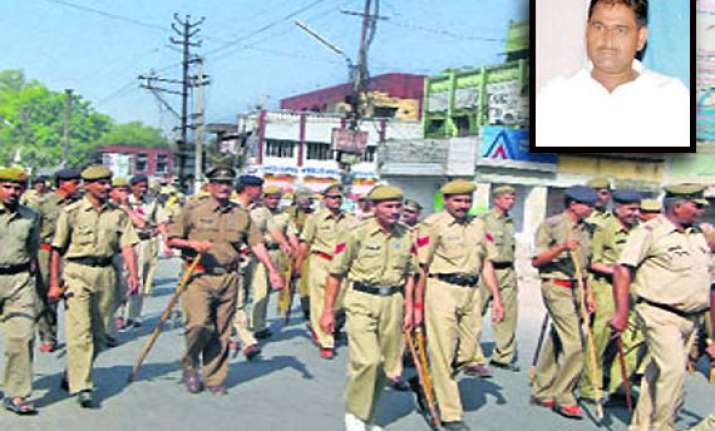 Chandigarh, Dec 18: Haryana Congress MLA Ramnivas Ghorela on Monday came out of his car with his security guards and misbehaved with a woman sitting inside a car on Jind-Hissar road. 
When the woman's husband objected to this, the security guards accompanying the MLA thrashed him, the man alleged.  
The MLA was passing through Jind-Hissar Road when his driver tried to overtake a car in which a couple was sitting.  
There was a long queue of vehicles because of which the couple took time in giving passage to the MLA's car.
This infuriated Ghorela who came out of his car with his guards, and misbehaved with the woman sitting inside. When her husband objected, the guards bashed him up.  
The victim couple alongwith their relatives staged a protest on Jind-Hissar Road. After several hours of protest, police was forced to file a case against the MLA.
The Opposition has demanded Ghorela's arrest.
Meanwhile, speaking to a news channel MLA Ramnivas Ghorela alleged that Indian National Lok Dal workers were behind this "mischief". 
Ramniwas Ghorela, on his part, alleged that his security guard was thrashed by two men and three women sitting inside the car, and his uniform was torn. 
Ghorela denied the charge that he, his driver and his security guard were drunk. "I have never touched liquor or tobacco in my life. You can ask any of my family members".