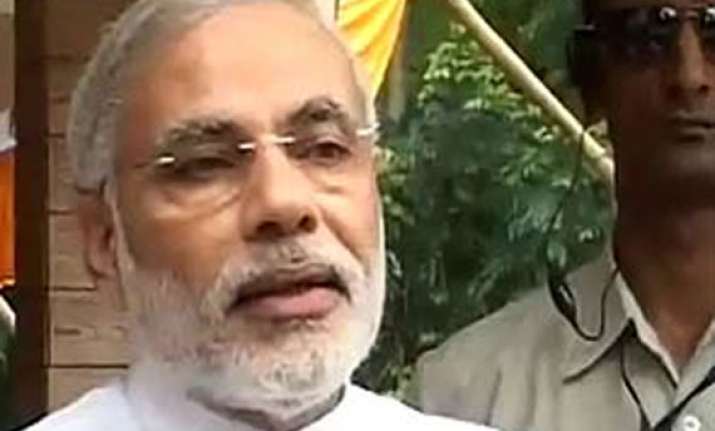 Ahmedabad: Advocate Ratna Vora, who has sought to join as a party to the petition challenging legality of the inquiry commission set up by Gujarat government on the 'snooping' scandal, has pointed out that the panel was set up by same people who are under the cloud of suspicion.
She has also attached, to her affidavit filed in Gujarat High Court, government's reply to her Right to Information query and sought to know under whose instruction the notification on the Commission was issued.
According to RTI reply that the notification was issued by the General Administration Department.
In her affidavit, Vora has stated that the Commission was set up by Chief Minister Narendra Modi's government, but Modi himself was facing the allegations.
She has also questioned the public interest in setting up the Commission.
The division bench of Chief Justice Bhaskar Bhattacharya and Justice J B Pardiwala scheduled the next hearing after 15 days as Girish Das, the original petitioner, sought more time to file his affidavit.
The Modi Government set up the Commission under retired High Court Judge Sugnya Bhatt to probe what has come to be known as "snoopgate".
Das has also sought a CBI inquiry into alleged illegal phone-tapping of 93,000 persons by the State Government in the last six months.
Investigative news portals Cobrapost.Com and Gulail.Com had claimed in November last year that Amit Shah, then Minister of State for Home, ordered illegal surveillance of a young woman at the behest of "Saheb". They released taped conversations between Shah and suspended IPS officer G L Singhal to support the claim.