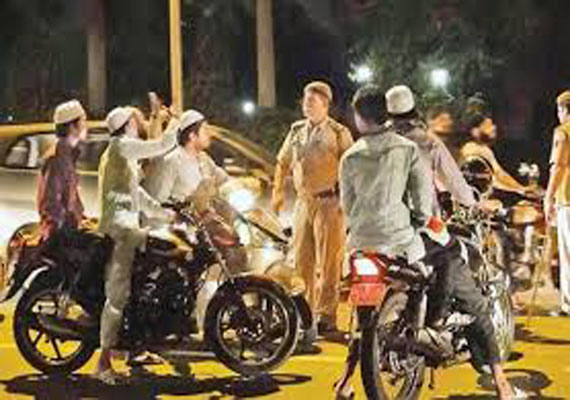 New Delhi, July 24: A group of bikers performed dangerous stunts and broke traffic rules in New Delhi district, police said Tuesday.
According to police, the incident took place when around 50 bikers performed stunts at the stretch of RML hospital to Parliament Street police station last night.
Since it was 'Guru Parab' a large number of Sikhs had gathered near Gurdwara Rakabganj and Gurdwara Bangla Sahib to celebrate the festival.
"There were no bikers at India Gate. The incident happened late night around 2.30 am. "A huge crowd had gathered out of which few bikers performed stunts and a scuffle broke out among two groups as well," Deputy Commissioner of Police (New Delhi) S B S Tyagi.
Although no arrest has been made so far, a case of damage to public property and rioting has been registered and we are looking for the errant bikers, he said.
"A few youths performed stunts on their bikes and damaged the public property. They also broke glasses of cars parked in the area," said a senior police officer.
Few days back, New Delhi district police had launched a drive in order to curb bikers' menace especially during nights on the weekends.
Some persons, reportedly, even pelted stones at cops but the officials could not identify any of the bikers.