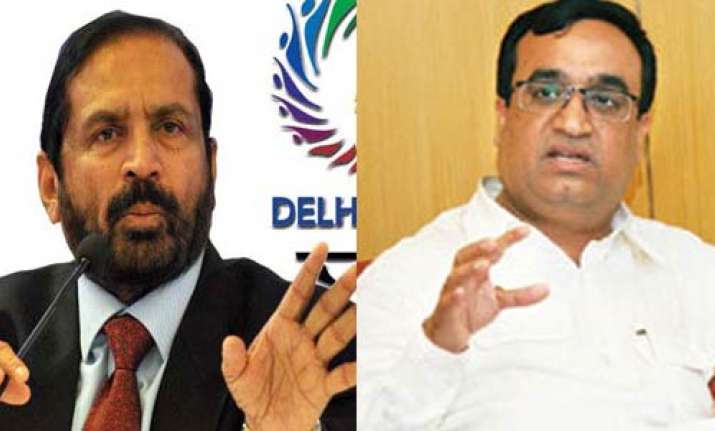 New Delhi, Apr 25: Union Sports Minister Ajay Maken said today that his ministry would request the Indian Olympic Association to elect a new president to replace Suresh Kalmadi, in the event the latter is formally arrested.
 
Speaking to a news channel, Maken said, "No one can escape from the law. Things are moving towards their logical conclusion"
 
A person as eminent as the IOA chief arrested and chargesheeted is not in the interest of the country, Maken said.
 
My ministry will also seek the advice of the Attorney General in this regard, Maken added.
 
The Sports Minister said, the National Sports Development Bill is slated to be introduced in the monsoon session of Parliament. The bill has been put on the ministry's website.Maken said, he would welcome suggestions from the public on the bill.