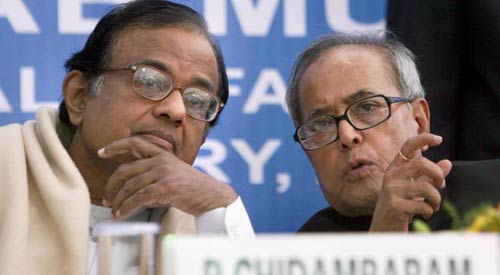 New Delhi, Nov 15 :  Ruling out a statement by Prime Minister Manmohan Singh in Parliament on the resignation of Telecom Minister A Raja, Government today said BJP's demand for a JPC probe into 2G spectrum issue was "unacceptable" and slammed the opposition party for not allowing the Houses to function.
"Why should the Prime Minister make a statement in Parliament. It is the privilege of the minister to make a statement on the floor of the House. If Raja wants to make a statement, he can do so," Finance Minister Pranab Mukherjee told reporters.
Going on the offensive against the BJP, he wondered whether then Prime Minister Atal Bihari Vajpayee had made a statement in Parliament after George Fernandes had resigned as Defence Minister in the wake of the Tehelka expose.
Mukherjee, who is the Leader of the Lok Sabha, said the "JPC demand is absolutely unacceptable. During their six year tenure, how many JPCs they had agreed to including on Tehelka (issue)?"
Noting that there is a "permanent JPC in the form of the Public Accounts Committee", Mukherjee said that the PAC, which is chaired by a member of the opposition party, will thoroughly study the CAG report on the 2G spectrum issue.
"We are destroying all the institutions," he lamented soon after Parliament was adjourned for the fourth day following opposition uproar in the Lok Sabha and the Rajya Sabha on the JPC issue.
"How the system will function? They (BJP) are also running governments in different parts of the country. This is totally a sad affair," he remarked.
Home Minister P Chidambaram also dismissed the demand for a JPC as "meaningless".
"Demand for JPC is completely meaningless. Let BJP allow the House to run," Chidambaram told reporters.
With regard to alleged irregularities in the Commonwealth Games, Mukherjee said that besides a probe by a former CAG, various other investigating agencies like CBI were also investing it.
Under attack from opposition, Telecom Minister A Raja resigned from the government late last night in connection with the issue.
Chidambaram said the findings of the Comptroller and Auditor General (CAG) will be referred to the Public Accounts Committee (PAC) of Parliament, which has representation of all parties.  PTI