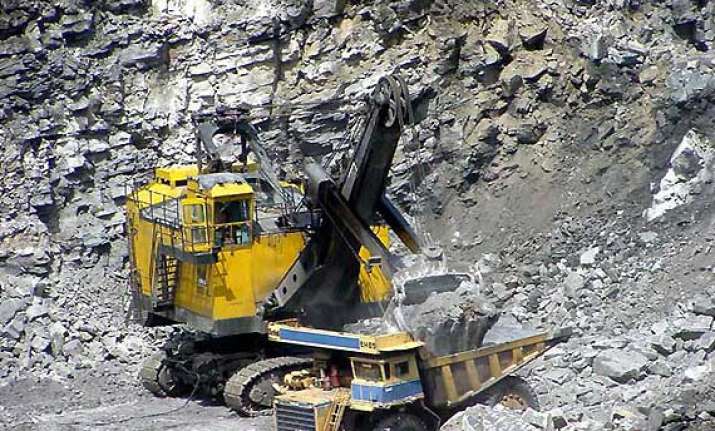 New Delhi, Sep 3 : Government on Monday rejected BJP's demand for immediate cancellation of 142 coal block allocations but appealed to the Opposition to allow Parliament to function and participate in a debate on the issue.
"The demand for cancellation of all 142 coal blocks allocated after 2004 is not founded on sound logic.... It (cancellation) cannot be done through dictat or arbitrary orders," Finance Minister P Chidambaram told reporters.
"There is a procedure for it and that procedure is underway," he said.
He was reacting to the BJP's demand for immediate cancellation of 142 coal blocks and an independent probe before any discussion can take place on the issue in Parliament.
Chidambaram also termed as "outrageous" the BJP's demand for resignation of Prime Minister Manmohan Singh. The BJP's demand for an inquiry is "a little belated" because CBI has already commenced probe, he said.
Explaining the government's position behind not accepting the demand for cancellation of coal blocks, he said an Inter-Ministerial Group is going into the issue and a date of September 15 has been set for a decision.
"The process is underway," he said, adding the government has "done all that needs to be done" without going into merits of CAG report.
He said the Prime Minister's Office has indicated that the government should have a final set of recommendations from IMG as early as possible.
"Therefore, it is my fervent request to the Opposition to start the debate in Parliament. All of us are ready to begin the debate. It is only through a face-to-face debate that clarity will emerge," the Finance Minister said.
On the demand for independent probe into coal block allocations,  Chidambaram said the CBI was already inquiring into it. "If there are any irregularities or any illegalities, then the CBI will go into it. It is the criminal aspect of it," he said.
With regard to the BJP stance, he said the Prime Minister has made an "unprecedented offer" that he is willing to debate and discuss the issue in Parliament.
"People expect us to debate and we owe it to the people," he said.