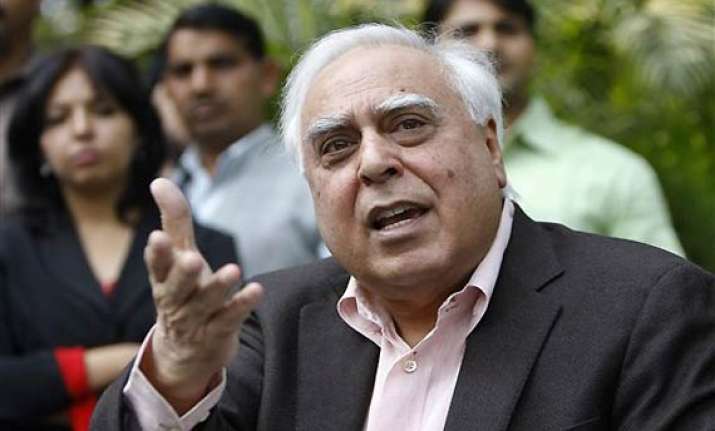 Lucknow, Feb 21: With the chorus against the formation of National Counter-Terrorism Council (NCTC) turning louder, government today said it is ready for a dialogue to remove any misgivings or concerns of states opposing it.

Union Telecom and HRD Minister Kapil Sibal said each state is already represented in the central council of NCTC and if there was any misgiving, the Centre would remove it through dialogue.

"If they have any concerns, there is no problem in having a dialogue...If there is any misgivings, no problem, we can have a dialogue but all that is being done by the central government for counter terrorism operations," Sibal told reporters.

Explaining the rationale of setting up the NCTC, he said the powers that were earlier with the central government have been given to the NCTC for counter-terrorism operations.

"There is a central council of NCTC. The Director and three joint directors of NCTC and the heads of the anti-terrorist organisations or forces of each states are represented in it.

"So each state is represented. And they look after the overall activities of the NCTC. So this is the rationale of moving forward," he said.

The opposition to NCTC has grown louder with at least 13 states, including West Bengal headed by UPA ally Trinamool Congress, voicing concerns about the formation of the body, which they claimed is usurping the powers of states and disturbing the federal structure.