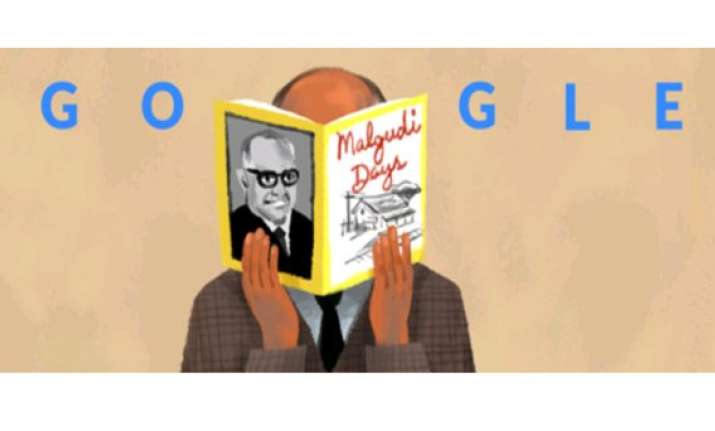 New Delhi: Google Doodle remembers very famous 'Malgudi Days' creator, R.K. Narayanan on his 108th birthday today. R.K Narayan, was born in 1906 in Madras, and received his education from the Maharaja's College in Mysore.
The Google homepage of 10th October, 2014, Friday, has made space to highlight the contribution of R K Narayan with a sketch of the novelist apparently indulged in his collection of Malgudi Days stories.
R.K. Narayanan was an Indian writer, best known for his works set in the fictional South Indian town of Malgudi.
Some of his other creations were Swami and Friends, The Bachelor of Arts and The English Teacher.
In 1986, short stories from his writings were included in the popular television series titled 'Malgudi Days'. The series was later revived by film-maker Kavitha Lankesh and aired on Doordarshan in 2006.