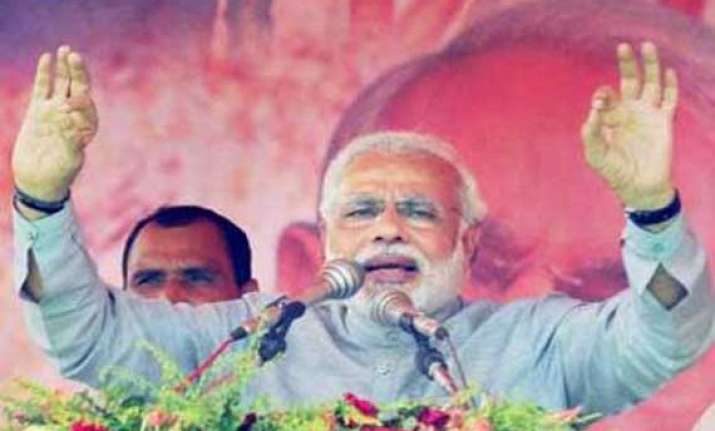 Hajipur (Bihar): BJP Prime Ministerial candidate Narendra Modi today drew an analogy between examinations and the Lok Sabha elections.
"You prepare for Plus 2 examination with great seriousness ... good result opens the door for a bright career and bad result spells doom," he said referring to students.  
"As the period between 18 and 28 years is a golden phase of your life when you take up jobs and settle down to lead a life depending on success in your academic career, so does a country after electing a party to power for a term of five years," he said.
Urging the youth, who constituted over one-third of the total voters, he said "Forget about us politicians, think about yourself and your future and that of the country when you go to cast you votes."
Modi also promised to cater to the aspirations of farmers, youths and other sections of the society and ran down the Congress-led UPA government for non-performance for a decade.