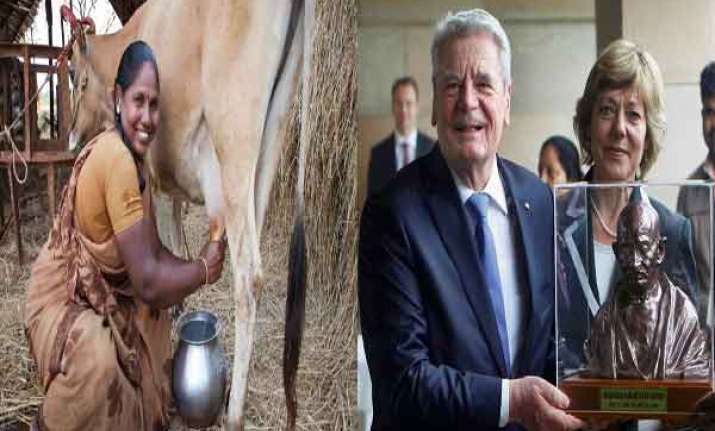 Bangalore: The German president Joachim Gauck is looking forward to learn the Indian way of "manually" milking a cow.
He will learn this technique  when he flies to Muddapur village near Gubbi in Tumkur district of Karnataka.
Reports said, Gauck personally conveyed  this request to NABARD (National Bank for Agriculture and Rural Development) officials  to make him learn how to milk cows and husk coconuts.