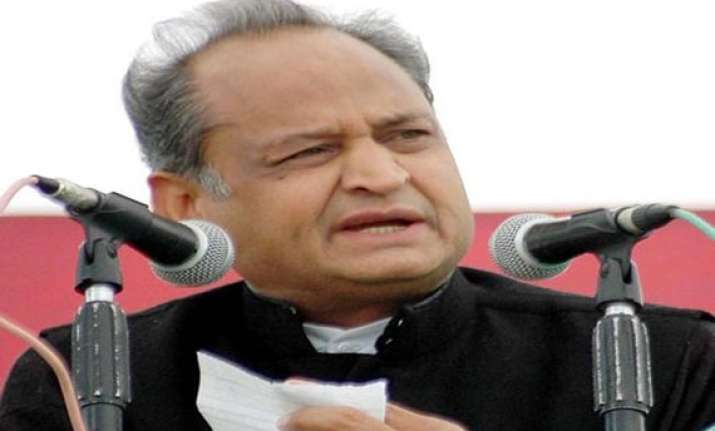 Jaipur, June 26: Rajasthan government today approved a new agriculture policy, land allotment for a Memu rail coach factory at Bhilwara, and housing policy for lawyers. 
The Agriculture Policy (AP) is aimed at doubling production of foodgrains in the next ten years and to attain a minimum of 4 per cent agricultural growth per annum, a Cabinet meeting chaired by Chief Minister Ashok Gehlot decided.  
AP's vision is to ensure food and nutritional security and economic empowerment to people through accelerated yet sustainable growth in agriculture, an official said.
For execution of AP, planned expenditure in agriculture and related areas (which is 6 per cent of the total planned expenditure) has been increased and fixed at 10 per cent for the next year, and 15 per cent till the end of 12th five year plan.
The Cabinet also approved allotment of land for a Memu (Mainline Electrical Multiple Unit) Coach Factory at Bhilwara to be set up by Bharat Heavy Electrical Limited.  
About 200 acres of land will be allotted free of cost while the remaining will be allotted to the Railways on price according to prevalent rules.
The factory will pave way for development of the area and provide employment while boosting commercial activities in the region.