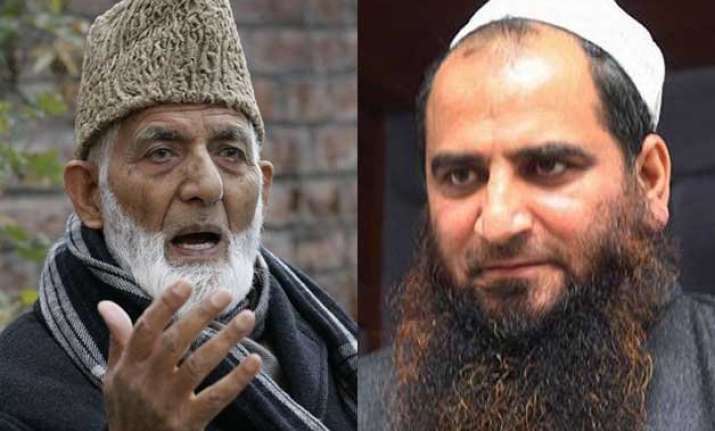 New Delhi: Masarat Alam's, Chairman of the Muslim League, release is grabbing all the eyeballs. Now as per the latest reports it is said that he was allegedly paid Rs 2 lakhs per month by Separatist Syed Ali Shah Geelani to inflame violence in 2010.
June 8, 2010, just two days before the death of teenager Tufail Matoo who was hit by a teargas shell which inflamed violent protests, Alam was released by court.
As quoted by Hindustan Times, the state police dossier said "He was given about Rs 2 lakh per month which would be collected by Showkat Hakim and Bashir Ahmad Bhat, his trusted lieutenants".
He was released in 2010 when the then state government decided against detaining him under the Public Safety Act. "Masarat, sensing his release, struck a deal with a Muslim League hardliner, Ashiq Hussain Faktoo, in April 2010 to get demoted as vice-chairman of the organisation to concentrate on protests after his release," reads the dossier.
On the day of his release, Masarat called a meeting of his outfit in Srinagar where he decided to launch a 'Quit J-K' movement.
Prime Minister Narendra Modi had said the Centre was not consulted in the matter and termed the action 'unacceptable'. The PDP said the apex court had ruled that Masarat could not be detained illegally and the only favour the government had done was not to get him re-arrested.