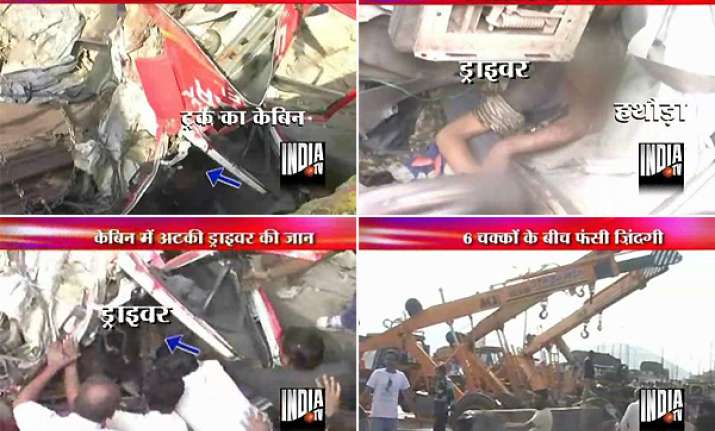 Udaipur, Nov 29: A truck-trailer carrying several tonnes of iron sheets overturned on National Highway-8 near Udaipur on Monday, and the driver was trapped inside the badly damaged cabin  in a deep hole.

Udaipur police and fire brigade brought in four cranes, and used gas cutter and hammer to prise over the damaged door and rescue the driver  Bilal Mohammed, a native of Mewat, Haryana.

The rescue operation continued for nearly two hours, during which Bilal Mohammed was bleeding profusely.

Soon after he was rescued, he was rushed in an 108 ambulance to MB Hospital here, where he is in a serious condition.

The accident took place when the driver suddenly applied brakes while descending from a culvert, and the heavy iron shoots moved forward in inertia and damaged the driver's cabin putting the vehicle out of control. The truck-trailer overturned and then began the rescue operation.