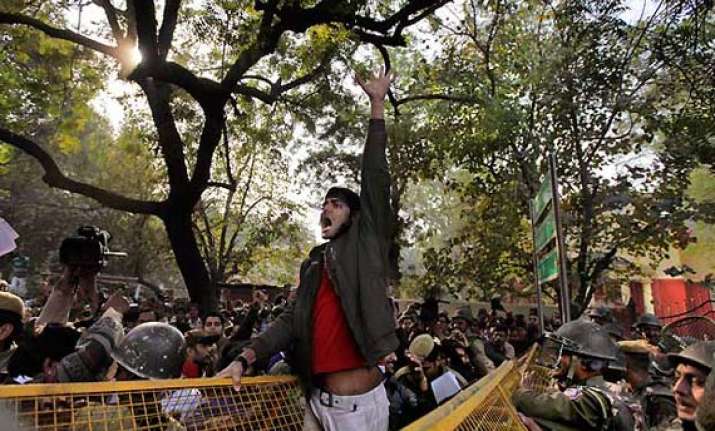 New Delhi, Dec 30 :  The ongoing protest against the gruesome rape and death of a 23-year-old woman refused to die down as thousands of protestors thronged Jantar Mantar in central Delhi again Sunday. Four students who tried to break a barricade were detained but later let off.
The protestors lit candles in the evening, demanding speedy justice for the rape victim who was cremated in the capital Sunday morning after her body was flown in from Singapore.
"We don't want any New Year's celebration this time as we are determined to protest till the end," Chesta, 22, a student, told IANS.
Prohibitory orders, restricting gathering of four or more people at a time, were imposed in central Delhi and roads leading to India Gate and Raisina Hill, the centre of power, were barricaded.
Ten Metro stations were shut in the morning for fear of mob violence, but five were reopened in the afternoon.