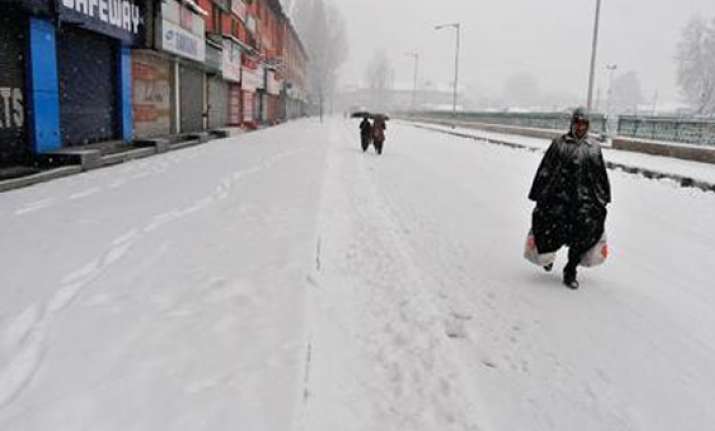 Srinagar, June 8 :  Fresh snowfall in high altitude areas of Kashmir hit snow clearance along the twin tracks leading to Amarnath cave shrine, after which Governor N N Vohra directed the authorities to take necessary steps to ensure timely commencement of the annual pilgrimage.  
The fresh snowfall on June 6 and 7 at the holy shrine and adjoining areas have adversely affected the on-going work along the Yatra route and the forecast for the coming days speaks about more rains and thundershowers in the areas from June 9 to June 13, Chief Executive Officer of Shri Amarnath Shrine Board Navin K Choudhary said at a review meeting, chaired by Vohra, here.
Vohra, who is also chairman of the Shri Amarnath Shrine Board (SASB), had convened the meeting to review the progress on the clearance of snow and positioning of the various required arrangements on the ground for the Yatra scheduled to commence on June 25.
The meeting was held following reports from the Board and administration officers about the difficulties being faced due to bad weather during the last few days in the entire yatra area, an official spokesman said.  
Quoting from a telegram received from the Pahalgam Development Authority, Choudhary said there is snow accumulation of 18 feet on a three-kilometre stretch between Chandanwari-Mahangunas top-Panjtarni axis along the traditional 45-km Pahalgam-cave route.