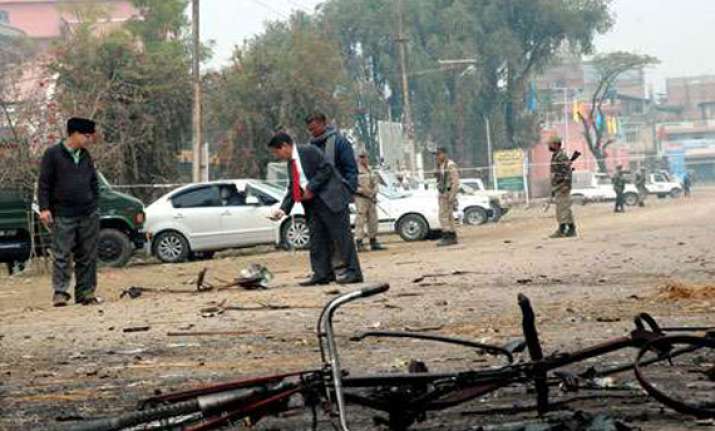 Imphal:  Four persons were today injured when militants exploded a powerful bomb in a market complex here, police said.
The bomb exploded near Bheirodan School in Khwairamband market complex, about one km away from the official residence of Chief Minister Okram Ibobi Singh at around 6 AM injuring four persons.
The bomb was an improvised explosive device, but it was not immediately known whether it was planted or hurled at the market complex, police said.
Further details are awaited.