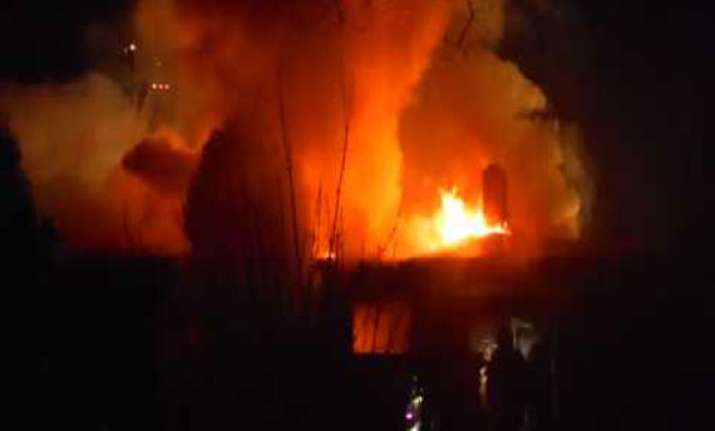 Giridih (Jharkhand): Four children were burnt alive and property worth lakhs gutted in two separate fires in Giridih district on Saturday .
Four children, including two girls aged between one to three years, were burnt alive when a fire broke out in the house of Khalil Mian in Barjo village, about 50 km from district headquarters, under Dhanwar Police station, police sources said.
Two sons of Manzoor Ansari, one daughter each of Md. Sarfraz and Fuchali Mian, who were the relatives of Khalil Mian, were charred to death in the fire.
Due to short circuit, fire broke out in a heap of hay kept in the house and caused the death, sources said.
The fire was brought under control only after the fire-fighters arrived.
In an another incident in Giridih, a hay-laden truck was caught fire and completely gutted.