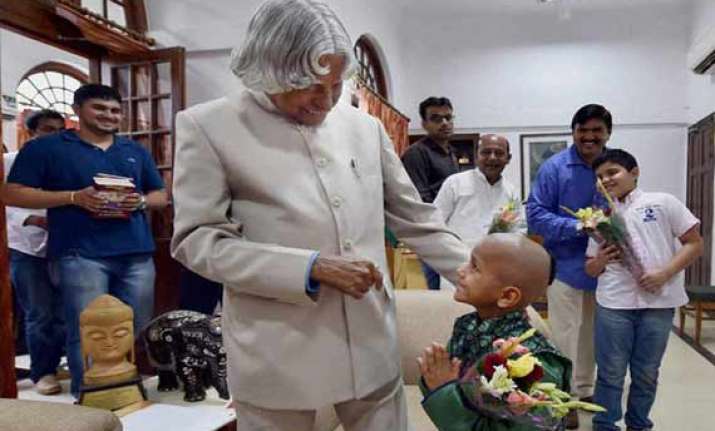 New Delhi: India's former President on wednesday met Kautilya Pandit,popularly known by the name 'Google Boy'.In this succession Dr Kalam pointing at his crest asked,'may I touch it?'
Kautilya had long back desired to meet Dr APJ Abdul Kalam and US President Barak Obama which finaaly got fulfilled when he got a chance to meet the former President Dr APJ Abdul Kalam.
In this meeting Kalam asked number of questions to 'Google Boy' to which he answered quite cleverly.
After being a master of geography Kautilya has also shown his interested in the depths of space.Kautilya and Kalam also talked briefly on this matter.
People present over there were also seen in a good mood for fun.