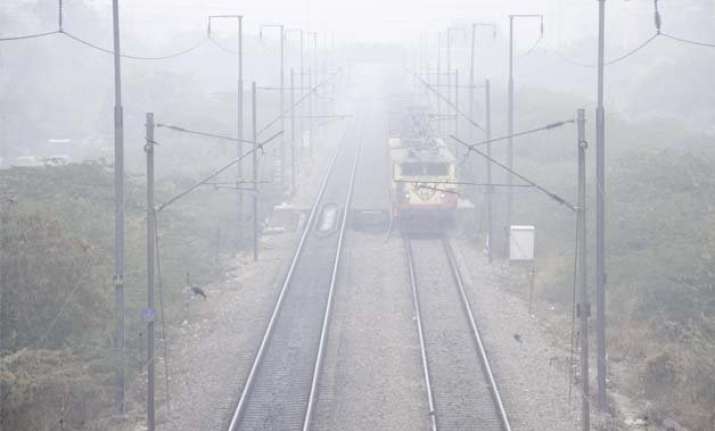 New Delhi: It was cold Friday morning here with the visibility dropping to 500 meters, delaying over 50 trains.
According to the Northern Railway, 52 trains coming to the city were running late, while two trains departing from Delhi were rescheduled.
"There was dense fog in the morning with the visibility dropping to 500 meters at 8.30 a.m. But the sky during the day today (Friday) will be mainly clear," said an official of the India Meteorological Department.
The day's minimum temperature settled one notch below the season's average at 6.8 degrees Celsius.
Humidity at 8.30 a.m. was 94 percent.
The day's maximum temperature is likely to hover around 15 degrees Celsius.
Thursday's maximum temperature was recorded six notches below season's average at 14.5 degrees Celsius, while the minimum was 7.2 degrees Celsius, the season's average.