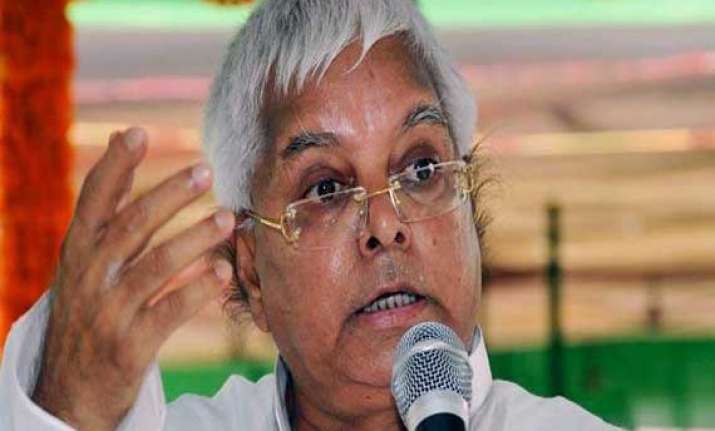 Ranchi: Granting RJD chief Lalu Prasad Yadav's request to begin his arguments in a fodder scam case from Sept. 9, a special CBI Court yesterday directed all the other accused to present their arguments by Sept. 16.
The court of Pravas Kumar Singh, which yesterday reserved its decision on Lalu's petition seeking two weeks' time to begin his arguments, today allowed his lawyer's request to begin arguments on behalf of his client from Sept. 9.
Directing all the other 45 accused in the case to complete their arguments by Sept. 16, the court fixed Aug. 29 for them to begin their arguments.
The counsel for Lalu had yesterday submitted the Aug. 13 Supreme Court order asking all the accused to offer their arguments within 10 days with another five days for the the prosecution to present its case.
Supreme Court had also dismissed Lalu's petition seeking transfer of the ongoing case to another court after the court of Pravas Kumar Singh on June 20 asked all the accused for completion of arguments by July 1, so that he could deliver the judgement on July 15.
Yadav is among the 45 accused in the RC20A/96 pertaining to alleged fraudulent withdrawal of Rs 37.7 crore from the Chaibasa treasury in the 1990s.
The other accused in the case include another former Bihar Chief Minister, Jagannath Mishra and senior government officials, including IAS officers, and fodder suppliers.