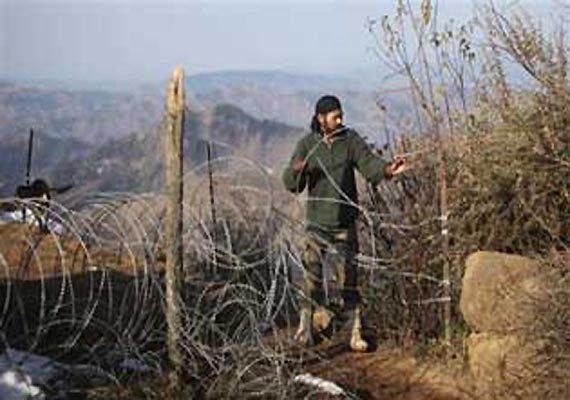 Jammu, July 24: Flash floods triggered by heavy rains have caused minor damage to a section of the fencing along the Indo-Pak border in Jammu frontier belt. 
"A portion of border fencing in riverine belts along International Border in Jammu frontier area suffered minor damage by flash floods," a BSF officer said.  
During the last few days, heavy rains have caused flash floods in various rivers along the border, resulting in damage to the border fencing in R S Pura belt, the officer said.  
"However, there is no major damage to the fencing. Efforts are being made to repair it," he said.
The officer said no post suffered damage due to the flash floods and jawans were keeping a round-the-clock vigil along the border.
Last year, the BSF had repaired and reconstructed over 500 meters long fencing patches along the Indo-Pak border in Samba district, which were damaged by torrential rains and floods.  
Parts of the three-tier border fencing along IB were washed away in Nursury-Bandtop forward belt of Ramgarh sub-sector of Samba district due to flash floods in Bansantar river.
Nearly 190 km of the border along the IB in Jammu, Samba and Kathua districts in Jammu frontier is fenced to stop cross-border infiltration and smuggling of narcotics and weapons into the state from across the border.