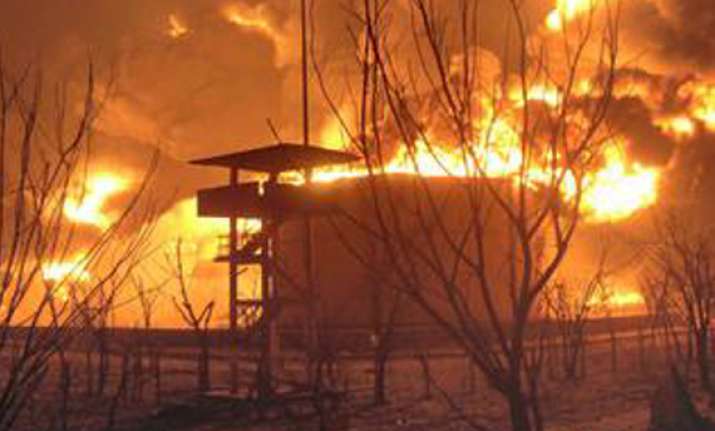 Canning (WB): Two houses were partly damaged this evening by fire at an illegal spurious oil depot at Joynagar in South 24 Parganas district.
The illegal depot was gutted but nobody was injured. Three fire tenders controlled the blaze after four hours, the police said.
The ownere of the illegal depot Prabir Adhikari was arrested.