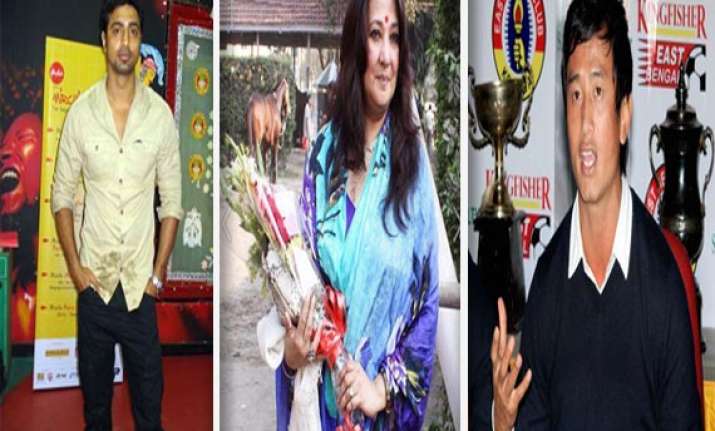 Kolkata: With film stars, football icons and famous singers dotting the Bengal electoral landscape in addition to the seasoned politicians, the state's electorate this time are presented with interesting choice in the Lok Sabha elections.
Long used to hearing loud and vapid speeches of the hardcore politicians, the voters are now delighted to listen to the unconventional, elegant speeches of the political greenhorns.
From superstar Dev to screen diva Moonmoon Sen to former India football team captain Baichung Bhutia to musician Bappi Lahiri and magician P C Sorkar Jr, the voters have never had it so good.