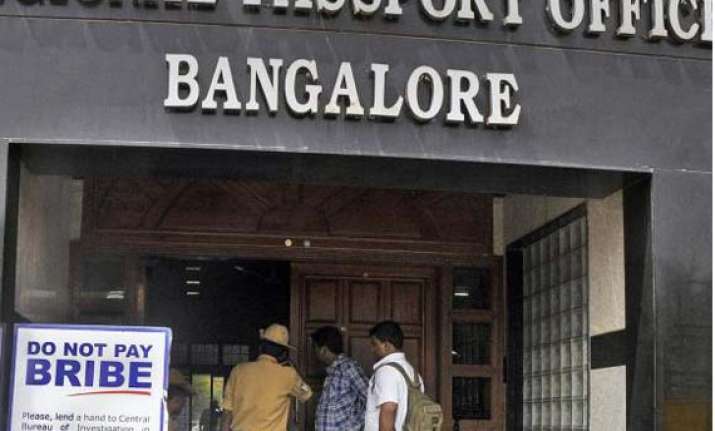 Bangalore: A female government servant at the regional  passport office in Bangalore took a leave for a year to visit her family in Saudi Arabia  in 1998.  Shockingly, she returned after 14 years from leave and has now demanded not only salary for all these years but also her arrears and other benefits.
Her demand was rejected by Central Administrative Tribunal following which she filed a petition with Karnataka High Court which rejected her plea terming it as "the worst form of misconduct".
Fiftyfive-year-old Mehrunissa  was working as a supervisor with the passport office at Bangalore since 1978. In 1998, she applied for a year's leave to visit her husband and children in Saudi Arabia.
After her leave period ended, she applied for an extension which was denied. She was asked to re-join immediately. But paying no heed to the orders she continued to remain absent from her duty, the High Court was told.
She was then dismissed by the disciplinary authority for unauthorized absence in 2001.
In Mehrunissa's defence, her counsel in High Court, B G Sridharan said, she has completed 20 years of service in the government and thus was entitled to voluntary retirement and benefits such as pension.
"She could not immediately come back because of those commitments. She has not committed any misconduct. In fact, the inquiry report also shows she is innocent. But the disciplinary authority, overruling the said report, proceeded to pass an order of removal", the counsel said.
Demanding Mehrunissa's compassionate allowance, her counsel said, ``Now after returning to India, she is in a very difficult situation and she is entitled to compassionate allowance. The authorities have not properly appreciated these aspects''.
Justice N Kumar and Justice V Suri Appa Rao  rejected her appeal for compassionate allowance citing her absence since 1998 as reason.
The high ourt has denied all sympathies due to her unauthorized absence treating it as the ``worst form of misconduct''.