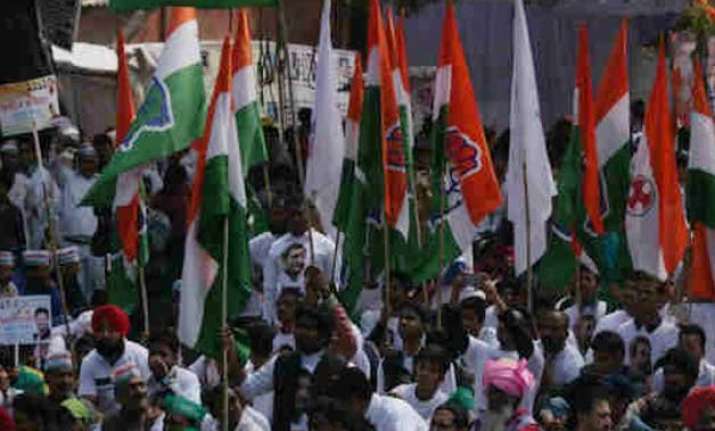 New Delhi: The farmers' wing of CPI(M) along with other such outfits will next week hold the "first actual public hearing" on the contentious land acquisition Bill, which is also expected to be attended by some of the members of the joint parliamentary panel examining the legislation.  
All-India Kisan Sabha (AIKS) is on July 23 organising the hearing in association with the Agricultural Workers' Union and some social outfits under the banner of 'Bhumi Adhikar Andolan'.
"We told them (parliamentary joint committee members) you have heard the views of farmers' leaders only. You have not gone to farmers who are going to be affected.
"So, we are bringing the villages to you and, now, you listen to them. That is the idea behind holding the first actual hearing," AIKS general secretary Hannan Mollah told PTI.
Around 150 farmers from various parts of the country will be mobilised here for the hearing, he said.  At least four-five members of the JPC, especially those belonging to the opposition parties, are likely to attend the hearing, said Mollah, a CPI(M) Politburo member and a former Lok Sabha MP.
He said the Andolan has also invited JPC chairman SS Ahluwalia to the hearing but is yet to receive word from the BJP parliamentarian whether he will attend it.  "The panel received some 650 memorandums when it heard suggestions/objections over the Bill. Of these, 648 strongly opposed the proposed amendments.
"This shows what the farmers' bodies feel about the Bill.  Had the members made field visits, they would have learnt more about it first-hand. But we are arranging for that now," Mollah said.
The Centre has proposed to remove the mandatory farmers' consent clause for projects in five categories as also the stipulation for the carrying out of a social impact assessment by amending the Right to Fair Compensation and Transparency in Land Acquisition, Rehabilitation and Resettlement Act, 2013.  
The organisations attached to the Andolan have opposed the same terming it "anti-farmer" and organised protests in various part of the country over the issue.
The 30-member JPC was formed in the wake of resistance to the Bill from opposition parties even as some of the BJP's partners in the NDA Government expressed concerns over the proposed amendments.
JPC has 20 representatives from Lok Sabha, where the government enjoys majority, while the rest are from Rajya Sabha.