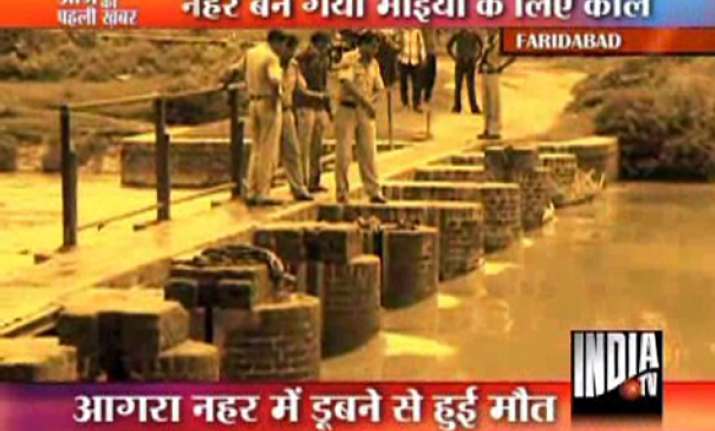 Faridabad, Jul 13: Charan Singh, a local resident, was returning home from a wedding alongwith his mentally deranged elder brother Sukhbir on Monday night, when the latter suddenly jumped into a canal, police said.
 
In an effort to save Sukhbir, Charan, who didn't know swimming, jumped into the canal and was drowned. His body is still missing, even as the Fire Brigade personnel saved Sukhbir.
 
Says Charan Singh's brother Jai Kishen: "Sukhbir was mentally deranged since the time, another of his brother was drowned in this canal. On Monday night, while passing near the canal, he suddenly jumped into it, saying he was going to bring back his dead brother."
 
Devinder Singh, SHO, Faridabad, said Charan's body is yet to be fished out from the canal.