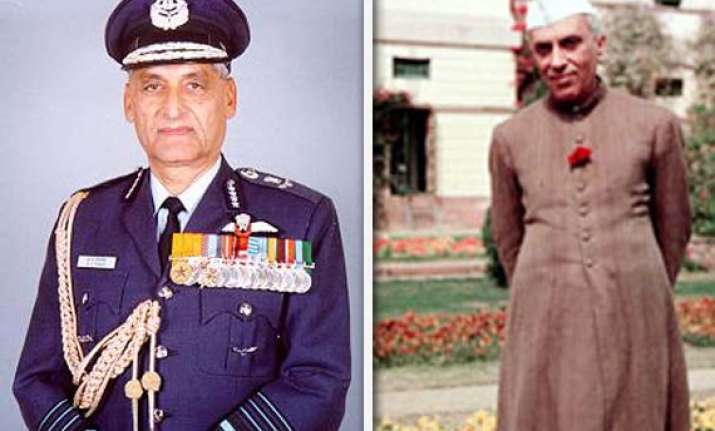 New Delhi, Nov 21: A former IAF Chief Air Chief Marshal (retd) A Y Tipnis has sought to blame former Prime Minister Jawaharlal Nehru for India's defeat in the 1962 war with China, amid a continuing debate on why air power was not used during the conflict. 
Speaking at a seminar 'India and China: After five decades of 1962 war' here, Tipnis also alleged that Nehru had surrendered national security interests to realise his "ambition" to be a world leader.  
"It was more or less universally accepted perhaps grudgingly not openly in some Indian quarters that to serve the dubious purpose of political survival that Pandit Nehru with his grandiose vision of a conflict free non-alligned world surrendered vital national security interest to the ambition of being a world leader," he said.