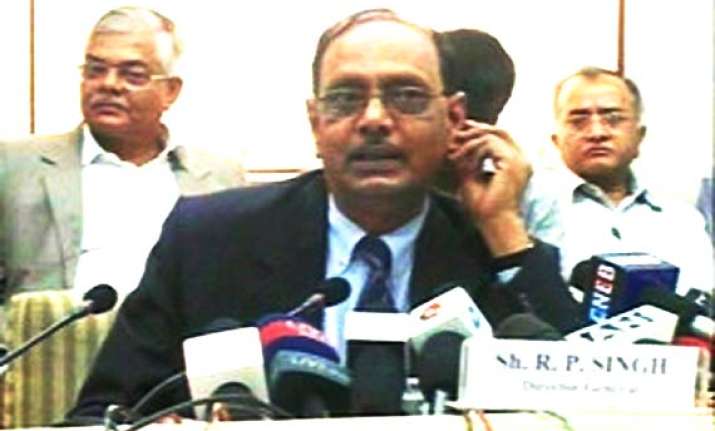 New Delhi, Nov 14: Former top CAG official R P Singh today appeared before the Joint Parliamentary Committee looking into the 2G spectrum scam and is understood to have stuck to his stand that the presumptive loss in the radiowave allocation was only Rs 2,645 crore.

CAG's ex-Director General (Audit), Singh, who was cross-examined by members of the JPC, is also learnt to have maintained that revenue optimisation was not an "audit objective" and it was added as one of the objectives later. 

Accodring to a UPA leader, who is a JPC member, Singh told the committee that the loss could not be quantified since TRAI did not take a decision on auction of spectrum and the Union Cabinet also decided on the same lines. 

The opposition maintains that it was Singh who had earlier explained to the Public Accounts Committee how the figure of Rs 1.76 lakh crore loss was arrived at by the CAG.  These parties have sought to know whether Singh was right in his earlier stand or on his revised position. 

Asked whether he stuck to his figure of Rs 2,645 Crore loss in 2G spectrum allocation, Singh told reporters, "I stuck to my point."

BJP and other opposition parties are not convinced with Singh's position on the loss to the exchequer in the 2G spectrum scam.

Singh, who was also summoned by PAC during its last meeting, was prevented from presenting his case when the Congress members demanded that CAG Vinod Rai should recuse himself as the former Director General (Audit) may not be able to express himself freely infront of his former boss.