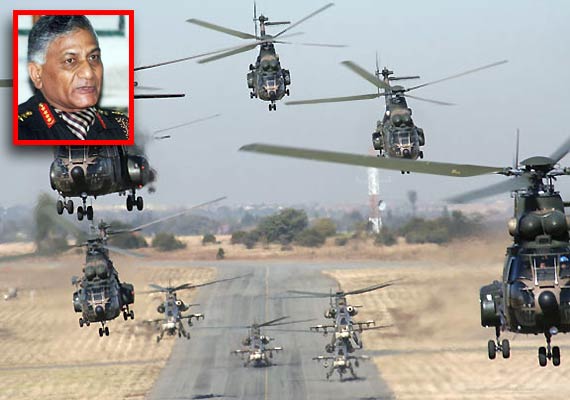 New Delhi, Feb 20: Expressing "concern" over delays in finalising the deal for procuring 197 light helicopters for the defence forces, European defence major Eurocopter has written a letter to Army chief Gen V K Singh in that regard. 

The European Eurocopter AS 350 Fennec is competing with Russian Kamov 226 'Sergei' for supplying these choppers to the Indian Army and Air Force in a project expected to be worth over USD 1.5 billion.

The choppers will be used by the Army and the IAF to replace their aging fleet of vintage Cheetah and Chetak helicopters, which are critical for providing supplies to troops deployed in Siachen Glacier and other high altitude areas.

"We take this opportunity to express our concern regarding the time frame for the very important programme, for which the RFP was issued in July 2008.  The technical evaluation process has now taken over 38 months and has not yet been concluded due to reasons which are unknown to us," Eurocopter told the Army Chief in the letter, a copy of which is with PTI.

The previous attempt of the armed forces to find a replacement of these choppers could not be successful in 2007 after the Defence Ministry withdrew the tender which Eurocopter had won.

"We hope that this program after so many years will soon be successfully concluded and we would be proud to contribute to the self-reliance of Indian armed forces," it added. 

The trials of two helicopters in the race were completed in December 2010 and the Army Aviation Corps (AAC) submitted the trial reports to the Defence Ministry after that. 

The report was accepted by the ministry in October last year and was approved by the Technical Oversight Committee (TOC) for the project only last month.