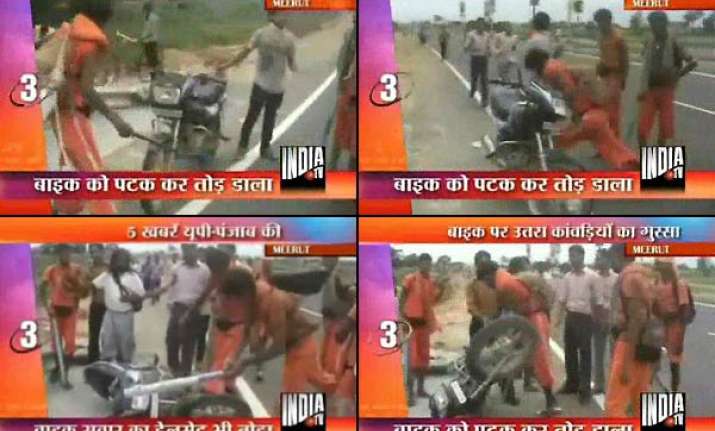 Meerut, July 24 : Enraged kawarias (water carriers) on Saturday evening smashed a motorcycle to pieces, after the motorbike driver  crashed his vehicle into a water carrier, damaging his pots carrying Ganga water.

Other kawarias soon gathered on the spot, gave a sound thrashing to the motorbike driver and smashed his bike to pieces.

No case has been registered by police. Kawarias are carriers of Ganga water from Haridwar to the local Shiva temples during the month of Saawan.They walk on foot carrying pots of Ganga water hanging from a bamboo pole on their shoulders.