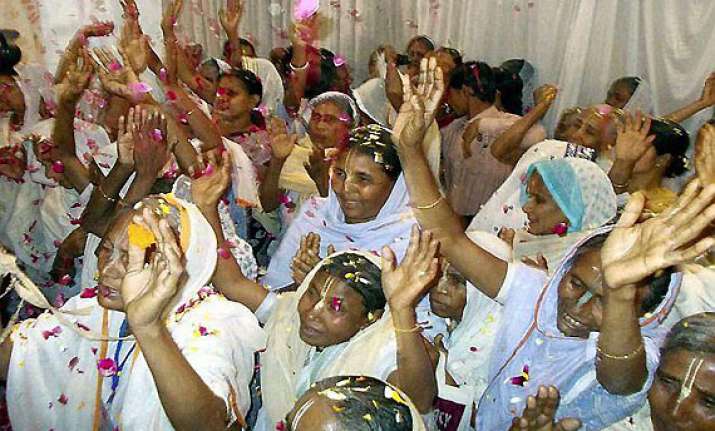 Kolkata: Boarding a flight for the first time, getting an opportunity to meet their dear ones and savouring Durga Puja ambience in Bengal after years -- it has been a perfect homecoming for Vrindavan's 50 widows who were either dumped by their families or had fled their inhospitable homes.
Organised by NGO Sulabh international, the widows, most of them from West Bengal, who are spending their years in the Hindu pilgrimage town of Vrindavan in Uttar Pradesh as castaways, are in the city for pujas, the biggest of Bengali festivals.
With their life a tragic saga of hardships, the women are now overwhelmed with emotions after getting the opportunity to celebrate Durga Puja for the first time in their widowed life.
With a superstitious belief that their participation would bring ill luck to families, widows are kept off from auspicious occasions like a marriage ceremony or a puja.