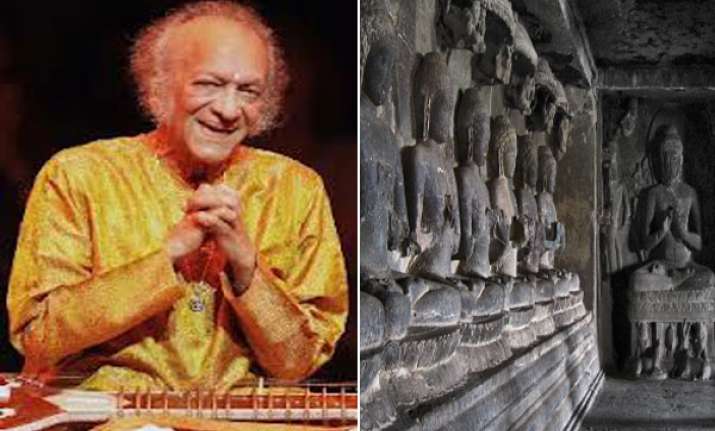 Mumbai, Dec 12 :  For sitar maestro Pandit Ravi Shankar, the majestic backdrop of the Ellora caves was the world's best backdrop.
"I have performed everywhere in the world, but this is the best backdrop against which I have performed," the music legend once told an audience at the Ellora Festival, near Aurangabad, held in the 90s.
"I envy all of you. You get to watch the divine Kailash temple in all its glory, as you listen to my music," Ravi Shankar had said, at a scintillating moolight performance in front of the Ellora caves.
The Festival, an annual event, was organised by the Maharashtra Government's tourism development corporation, and provided a chance to the local populace to see renowned figures in music and dance in action.
The Kailash temple is the most famous of the 34 monasteries and temples, collectively known as the Ellora caves.
The maestro had later recounted how Ellora caves were an inspiration for his younger brother, the great dancer Uday Shankar.
"Dada's main inspiration came from Ellora, Ajanta, Mahabalipuram etc, and being a painter he had all the visuals in his mind... He would spend time sitting in those caves and could visualise the movements. He could see them dance," he said.