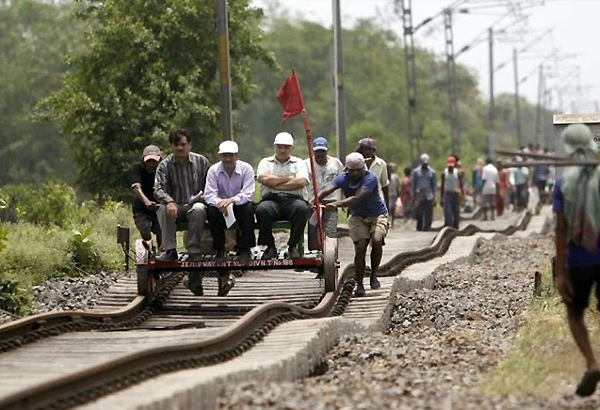 New Delhi Mar 14: Railway Minister Dinesh Trivedi today announced sanctioning of eleven new rail line projects in his rail budget speech. The projects are :

1. Bhadrachalam-Kovuur

2. Kulpi-Diamond Harbour

3. Unchahar-Amethi

4. Tarakeshwar-Furfura Sharif

5. Rohtak-Hansi via Meham

6. Nandigram-Kandiamari (Nayachar)

7. Akkanpet-Medak

8. Itahar-Buniyadpur

9. Nandakumar-Bolaipanda

10. Mukutmonipur-Jhilimili

11. Rajabhatkhowa-Jainti

The Ministry of Railways has proposed to set up a Coaching Terminal at the birth place of  poet Bankim Chandra Chattopadhyay at Naihati, to commemorate his 175th Birth Anniversary.

Trivedi said, a museum will also be set up there. He said, in memory of creator of "Vande Matram", the Railways will run a Special Train across the country to disseminate the legacy of Bankim Chandra to the younger generation.