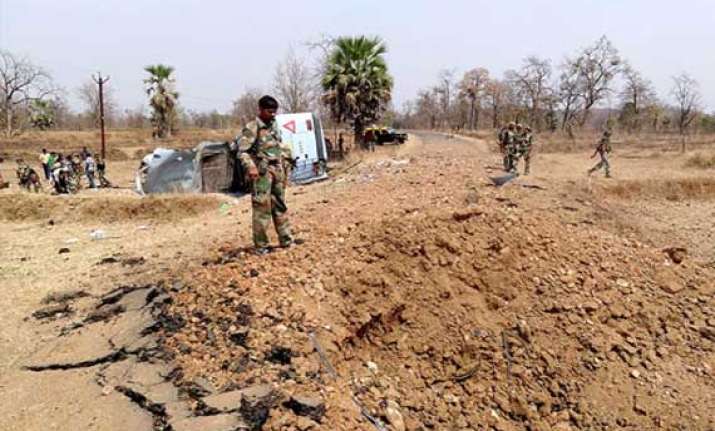 Dumka (Jharkhand): Eight persons - six polling officials and two policemen - were today killed and seven others injured when suspected Maoists blew up their vehicle in the district, a senior police officer said here.  
Director General of Police Rajeev Kumar said a landmine was triggered when they were returning from poll duty.  The blast occurred near Asnajore in Shikaripara Assembly segment while the polling officials were returning, Inspector General of Police, Anurag Gupta said.  He said police reinforcement was rushed to the area for combing operations.
Polling for the Dumka Lok Sabha seat was held today along with Raj Mahal, Godda and Dhanbad.