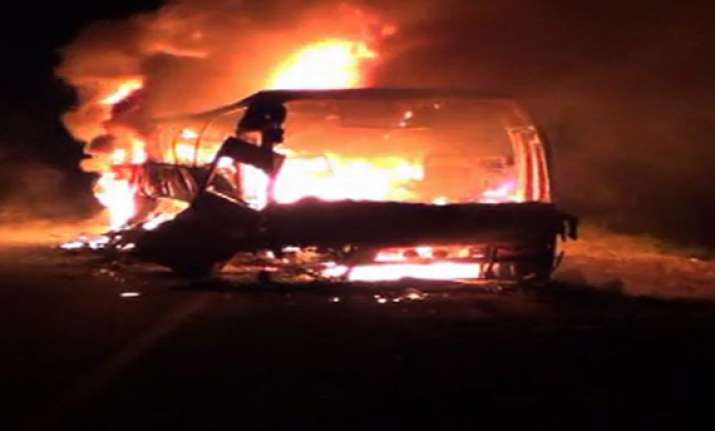 Thane: Eight passengers were killed in their sleep and 11 others injured when a private luxury sleeper bus rammed into a diesel oil tanker and caught fire on the Mumbai-Ahmedabad highway early Wednesday, police said.
The tragedy struck the Pune-Ahmedabad bus, owned by Pune's Prasanna Purple Travels, near Kuregaon village in Thane district's Manor town, said investigating officer Sudhakar Yenare.
According to preliminary information, the accident occurred when the bus driver was attempting to overtake a Hazira-bound BPCL (Bharat Petroleum Corporation Limited) oil tanker and rammed into it, around 70 km north of Mumbai.
A speeding Verna vehicle behind the bus also lost control and hit the sleeper bus. Details of the car's occupants and their fate were not immediately known.
Earlier, police said the bus involved in the tragedy was a Volvo, but both the travel company and Volvo denied the police version.
Prasanna Purple Travels vice president Rohit Pardesi said it was an Ashok Leyland bus.