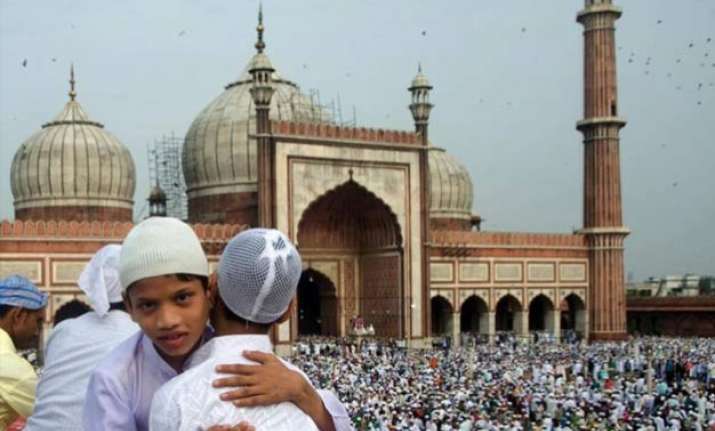 New Delhi: India will celebrate the festival of Eid ul Fitr on Saturday. The Shahi imam of Jama Masjid Syed Ahmed Bukhari today evening declared the date for the holy festival.
Eid-ul-Fitr, the tenth month of the lunar Islamic calendar, signals the end of the Holy Month of Ramadan. Muslims around the world celebrate Ramadan as the month fasting to commemorate the first revelation of the Quran to Prophet Muhammad according to Islamic belief.
Earlier in the day, Prime Minister Narendra Modi greeted the nation on the conclusion of the holy month of Ramzan and the upcoming Eid festival.
"The holy month of Ramzan is coming to an end. People are waiting for Eid. The country and the world will celebrate Eid. I extend hearty greetings on this occasion," he said.
While India will celebrate the Eid on Saturday, Saudi Arabia, the United Arab Emirates, Qatar and several other Muslim nations celebrated the Eid-al-Fitr today after moon was sighted in Saudi Arabia on Thursday.