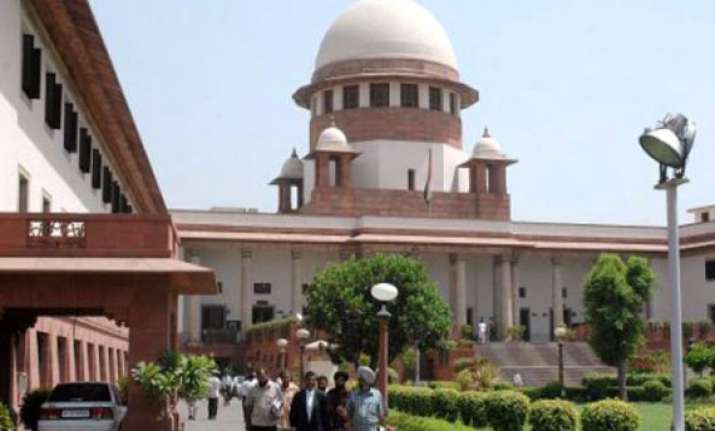 New Delhi: Election Commission today told the Supreme Court that it is against ward-wise declaration of vote count in election as is currently done and has asked the Centre to introduce cluster counting to protect right to privacy attached to voting.
The EC informed a bench headed by Justice Dipak Misra that it had written to the Centre to amend the rule to do away with declaration of result of every polling booth.  The bench, after hearing EC's contention, asked it to file an affidavit on this aspect and posted the case for hearing on July 7.
In the meanwhile, the apex court also issued notice to the Centre and asked it to file its response within four weeks on a PIL seeking stoppage of ward-wise counting of votes on the ground that the declaration of result of every polling booth strikes at the root of right to privacy attached to voting.
The bench was hearing a PIL filed by Punjab-based advocate Yogesh Gupta which contended that "the uniform way of declaration of result for the entire constituency as a whole would bring balanced growth and balanced funding and it would also reduce cases fuelled by political vendetta, ill will and hatred".
The lawyer in his petition cited the alleged threat by Maharashtra Deputy Chief Minister Ajit Pawar to residents of Baramati village on the eve of polling that he would cut off water supply if they did not cast their ballot in favour of his cousin and sitting NCP MP Supriya Sule.  
The advocate submitted that the proposed manner of declaration of results of every parliamentary constituency as a whole would go a long way in restoring the right of privacy as the political parties will not be able to find out the number of votes cast in their favour from different wards.  The political parties would only get information regarding the votes cast in the entire constituency.