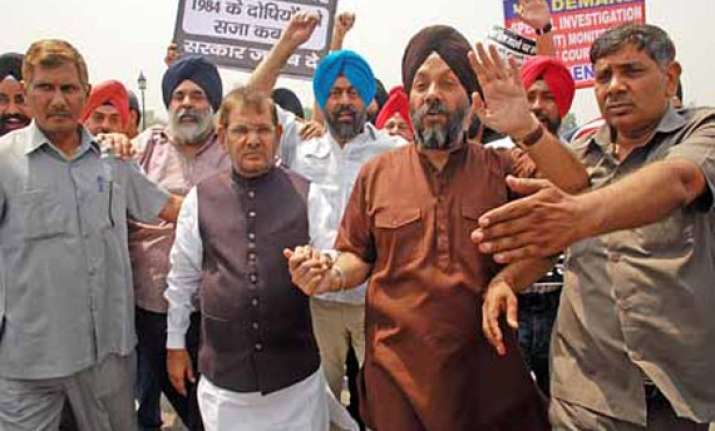 New Delhi, May 29: The Delhi Sikh Gurdwara Management Committee has said  it will construct a memorial honouring those killed in the 1984 anti-Sikh riots.
"We have already formed a 10-member committee for the construction of the memorial and will soon form an advisory committee in which many senior Sikh intellectuals will be among those who will be included," Delhi Sikh Gurdwara Management Committee (DSGMC) president Manjit Singh GK said on Tuesday.
Speaking over the phone, he hinted that one or two senior political leaders will also be part of the committee, but refused to disclose the names.
"We have invited suggestions from eminent scholars, historians, architects and intelligentsia for the design, concept and model of 'November 1984 Sikh Carnage Memorial' at Gurdwara Rakab Ganj Sahib Complex, New Delhi," said the DSGMC president.
"The suggestions should reach Guru Gobind Singh Bhawan at Gurdwraa Rakab Ganj Sahib within 10 days from today. We will give Rs 11 lakh as honorarium for the selected design, model and concept," he added.
Singh said that the memorial will be built in the shape of a monument or it will be a wall in the complex "as the New Delhi Municipal Council would not allow to construct a building."
"The monument being built will be commemorated to all those civilians and army men killed in the carnage. It will also be to remember those who laid their lives while saving lives and properties of innocent citizens targeted in the carnage across the country," said Manjit Singh GK.
"The monument shall be a symbol of universal brotherhood, humanity, tolerance, humanity and compassion," he added.