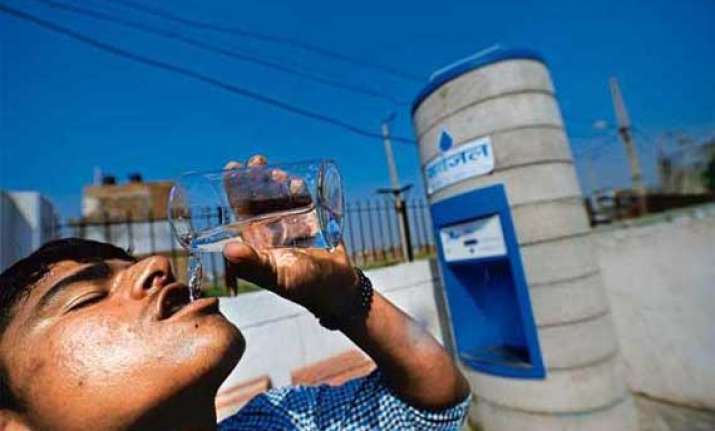 New Delhi: Soon residents of the resettlement colonies in the national capital would be able to draw water from water-ATMs paying a token amount of 30 paise under a new initiative by the Delhi Jal Board (DJB).  
The DJB, in collaboration with the Delhi Urban Shelter Improvement Board (DUSIB), recently launched a pilot project at Savda Ghevra, a resettlement colony in Southwest Delhi.  
As a part of the project, a decentralised water treatment plant has been installed to extract the ground water which then is purified through reverse osmosis system and then provided to the people through 15 water-ATM kiosks.  
The residents of the colony are drawing one litre of water from 2 ATMs installed at the plant itself by paying 15 paise and from 13 other kiosks at the cost of 30 paise using smart cards which are called Sarvajal cards.
Encouraged by the success of the plant, Delhi's Lt Governor Najeeb Jung recently cleared a proposal of installing ten more such plants in 10 other colonies on a trial basis.  
All these water-ATMs are powered by solar energy and are connected to the main server via cloud computing.