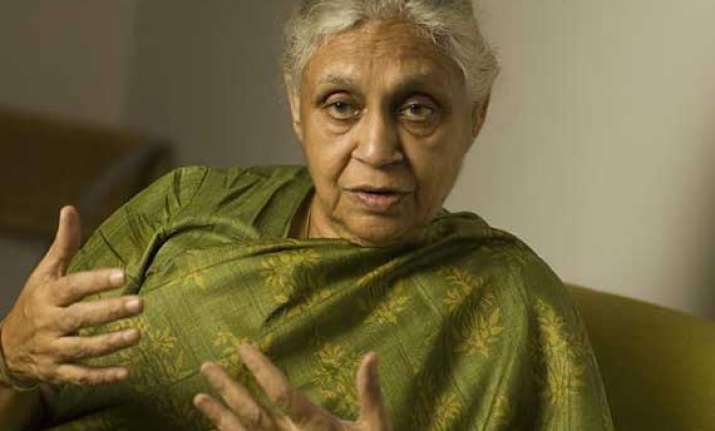 New Delhi: The Delhi High Court today said former Chief Minister Sheila Dikshit will have to defend herself in a graft case and did away with Delhi government pursuing the appeal filed by her administration in 2013 against the trial court order for lodging an FIR against her.  
Days before resigning, the Arvind Kejriwal government had on February 14 (when it resigned) moved the High Court seeking to take back the appeal filed by then Congress government headed by Dikshit.
Dikshit had moved the High Court opposing the plea of the Kejriwal government and had also sought her impleadment in the matter.
Justice Sunil Gaur allowed the petition filed by the AAP government that the state should not pursue the appeal and at the same time permitted Dikshit to be impleaded as a party and she be substituated as a petitioner in the main petition challenging the trial court order.