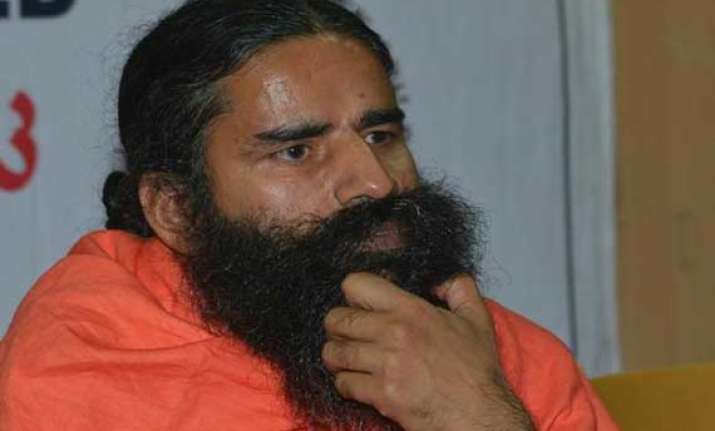 Ahmedabad: Under fire for his "honeymoon" slur, yoga guru Ramdev today said he never insulted Dalit community and the particular word in his remark was latched onto by "some people" only to serve their vested political interests. Ramdev once again expressed his "regret" for "hurting the sentiments in any context" through his remark.
"I have never insulted Dalits. Political parties have attempted to insult dalits by misinterpreting that word," Ramdev told reporters before arriving here to conduct yoga camp organised by his Bharat Swabhiman Trust.
"Some people have created a furore on the word 'honeymoon' only to serve their vested political interest. Even though inany context, if anybody's sentiments are hurt, I express my regret for that," Ramdev said.
Ramdev had made the remark at Lucknow on April 25 while targeting Congress vice-president Rahul Gandhi.
"He goes to Dalits' house for honeymoon and picnic. Had he married a dalit girl, then his luck could have clicked and he would have become the prime minister," Ramdev had said.
The remark snowballed into a major controversy with the yoga guru inviting ire of parties like Congress, JD(U), RPI and various organisations who have accused him of "insulting" dalits.
Ramdev had expressed "regret" over his remark at Vadodara yesterday saying his remark was "misrepresented". Meanwhile, members of Dalit community held protests against Ramdev in various parts of the city today.