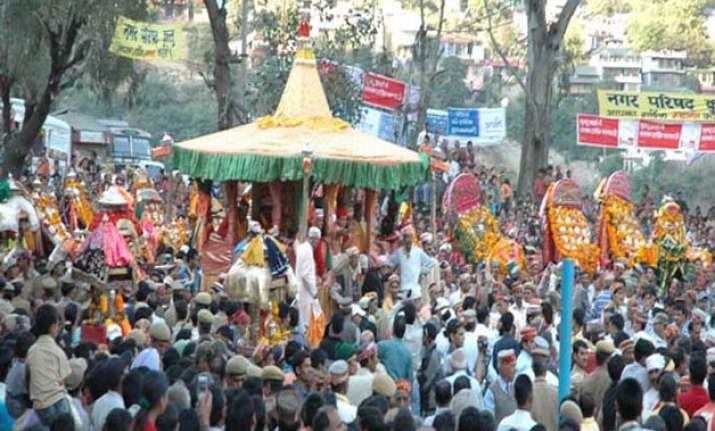 Shimla:Tens of thousands of devotees thronged temples in Himachal Pradesh on Saturday with the onset of the nine-day-long Chaitra Navratri festival, a holy period for the Hindus.
The hilltop Naina Devi temple in Bilaspur district, Chintpurni temple in Una district and Jwalaji and Brajeshwari Devi temples in Kangra district witnessed a huge rush, an official said.
"We are expecting 15,000 to 20,000 devotees every day during the festival," Brajeshwari Devi temple official Pawan Badyal told IANS.
The festival will conclude with Ram Navami on March 28.
Badyal said on the last two days of the festival, the temple would open for devotees at 2.30 a.m. instead of routine 4 a.m. It normally closes at 10 p.m.
Devotees would be able to watch live "darshan" of Brajeshwari Devi, Naina Devi, Chintpurni, and Jwalaji temples and would also be able to offer online offerings.