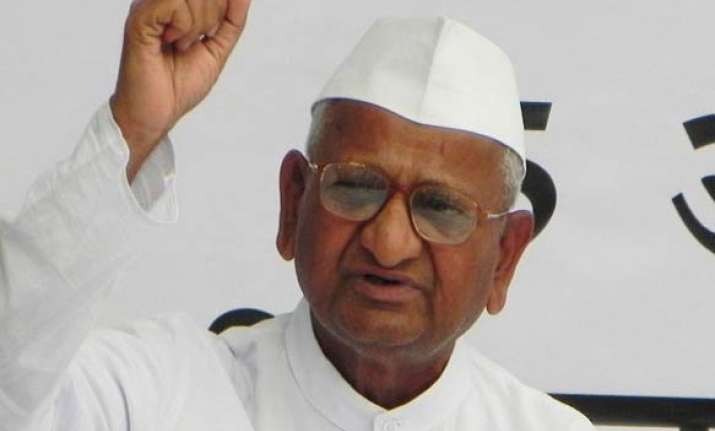 Lucknow, Aug 22: Anna Hazare's stir against corruption has found considerable support among the Muslim community. The biggest Islamic seminary of the country — Darul Uloom Deoband — has supported the movement, however, it refrained itself from jumping in the protest, reports The Pioneer. 

The Darul Uloom has distanced itself from Anna's stir against corruption and refused to jump in the protests."This is a fact that every citizen of the country is affected by corruption. The menace has to be eradicated from the society. We support the protest which is against corruption.

"Anna Hazare's stir is also against corruption and we are supporting it. But we can not join the protests as we are basically an educational centre concerned with the religious teachings only," said Vice-Chancellor (V-C), Darul Uloom Deoband, Maulana Abul Qasim Nomani on Sunday.

Nomani maintained that Deoband has no association with Anna Hazare and it has also not given any call for the issues raised by Anna Hazare.

"His means of protest as dharna and rallies are not our cup of tea. We do not urge our followers to participate in it. We also cannot participate in it as our identity is confined to educational institution," said Nomani.

However, several Deoband clerics confided that there is no restrictionfrom the seminary and its followers can participate in the movement in individual capacity.Another muslim outfit of the political wing of Jamaat-e-Islami, Welfare Party of India (WPI), too supported a strong Lokpal for curbing corruption.

"This is a fact that the Lokpal Bill presented by the UPA Government is toothless. It has to be strong and Anna's model may be adopted," said spokesperson, WPI, SQR Ilyas.

He also stated that the civil society should not take the liberty to force their wishes but there should be a strong Lokpal. "One should not be admanant but corruption is affecting every person and it should be eradicated. Not only a strong Lokpal, but there should be effective and sincere implementation of the anti-corruption laws in the country," said Ilyas.